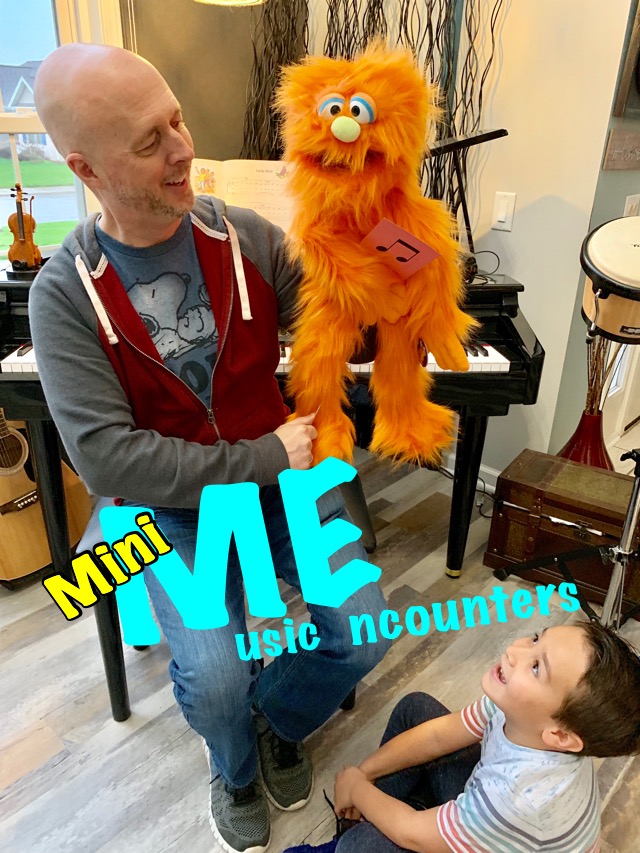 mini M.E.
Music Learning & Play
for ages 0-5yrs old

---
Together we can create lasting memories through Music Learning and Play. This is an experience BOTH you and your little one will be excited to attend each week. Filled with movement, rhythm instruments, singing, laughter, and puppet music theory.
---
FAQ's
Who is invited? Kids 0 to 5 years old may attend with accompanying adult.
Who can attend with the child? Mom, Dad, Grandma, Grandpa...doesn't matter to us as long as the child has a good relationship with them. It doesn't have to be the same adult at each session.
What will we learn? Music Introduction
What else? Movement, Rhythm, Singing, Puppet Music Theory
When are the sessions? Wednesdays, starting June 5th, 11am-12pm.
What is the cost? $15 per session for 8 weeks. This covers one kiddo and one adult. Additional kiddos are $7.50 per session. Fee can be paid weekly, monthly, or at the beginning in one lump sum.